Susan Stockl, Interim Executive Director – with more than 25 years of experience in the technology field, Susan has worked at CHOICE since 2000; in addition to currently serving as Interim Executive Director, her duties include serving as the agency's operations and technology director.  She designed many of the CHOICE web sites and developed and implemented several databases for CHOICE.  She is skilled at extracting and analyzing data collected from our programs.  Prior to joining CHOICE, Susan worked for Roy F. Weston, Inc., an environmental consulting firm under contract with the U.S. EPA, as a computer specialist where she gained hands-on experience in all facets of information technology.
Prior to coming to CHOICE, Program Director, Laura Lawrence, MHS, was employed by the Christian Development Center, where she taught pre-school. In 1998, Laura joined the staff at CHOICE primarily serving as a counselor and advocate through the agency's Maternal Child Health Line.  Since then, Laura completed a Masters program in Human Services at Lincoln University.  In addition to directing CHOICE's programs, Laura represents CHOICE on a number of coalitions addressing women's health and teen pregnancy prevention.  Laura has successfully obtained CIRS from the Association of Informational and Referral Services (AIRS)*.
Counselor/Educators:  All of our professional Hotline counselors/educators are trained in short-term crisis counseling and sexual health matters.  They are adept at identifying consumer needs and providing accurate, complete, and consistent information, referrals and short-term counseling in a sensitive manner to callers.  CHOICE counselors are passionate about their work when advocating for the consumer, making appointments when necessary, acting as a facilitator between consumer and provider when required; and helping consumers overcome obstacles they may encounter in the healthcare system.  And, their work doesn't stop when the call ends – they record complete information on each call to facilitate subsequent reporting and evaluation; assist with follow-up calls, consumer complaints, and feedback reports; and stay current on relevant reproductive and sexual health and supplemental social service information as well as changes in services at key providers.
*Association of Informational and Referral Services (AIRS) is the recognized leadership and accreditation organization for information and referral providers in both the public and private sectors.  AIRS certification is the industry standard for 211 centers and hotlines.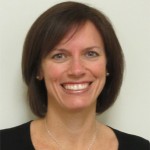 Board President Kerri Barthel, MSW, has over 15 years of experience advocating for and supporting the needs of individuals with life-threatening and debilitating diseases, along with their families. She has implemented, evaluated and enhanced HIV programs in Philadelphia, spearheaded and managed the Pennsylvania Campaign for Microbicides, and supervised and trained HIV Testing and Counseling staff in China at an HIV clinic which was one of two volunteer missions with Doctors Without Borders. Prior to Kerri's current position as Volunteer Manager at The Association for Frontotemporal Degeneration, she was the In-Home Protective Services Program Director for children with special medical needs at Best Nest.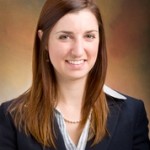 Board Vice-President Kerry Slade, Esq. is a commercial litigator at Klehr Harrison Harvey Branzburg LLP and an MBA student at Temple University's Fox School of Business. She has particular expertise in complex commercial matters, restrictive covenant litigation, employment claims, injunctive relief and residential and commercial property disputes. Ms. Slade serves as the Klehr Harrison's Adopt Coordinator for the St. John's Legal Clinic, run through the Homeless Advocacy Project of Philadelphia.  She also is the Policy Director for Isaiah Thomas' 2015 campaign for City Council-at-Large.  Prior to attending law school at Northwestern University, Ms. Slade worked as a teacher and program director in Malawi, Central Africa, in a rural village with which she maintains a close connection. During law school, she worked at the Women's Law and Human Rights Institute of The Ark Foundation, Ghana, in West Africa.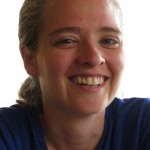 Board Secretary Caitlin Goldwater Coslett is an associate attorney at Berger & Montague, where she concentrates her practice on complex litigation, including antitrust, consumer protection, employment, environmental and mass tort litigation.  Caitlin is a Philly native and an avid Phillies, Eagles, and Sixers fan. She graduated from Masterman High School, Haverford College, and NYU Law.  During law school, Caitlin served on the national Board of Directors of the non-profit Law Students for Reproductive Justice. Caitlin was formerly one of the top-100 female chess players in the United States, and volunteers with Philly After School Activities Program (ASAP), helping to run chess tournaments in the Philadelphia public schools.  Caitlin joined the board of CHOICE in January 2012.
Board Treasurer, Roxolana Woloszyn, MSSP
Public Citizens for Children and Youth (PCCY)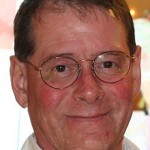 Dion Lerman, a Chestnut Hill Quaker, represents Philadelphia Yearly Meeting (Quakers') Natalie Clifford Barney Trust Fund, which contributes to CHOICE. Dion is a certified Healthy Homes Specialist for Penn State's Pennsylvania Integrated Pest Management Program's Philadelphia School and Community IPM Partnership. He has been with the program for over seven years, and conducts outreach, education and training in child cares and communities in the Philadelphia area and nationally. He has a background in food safety and training, and works mostly with low income residents, or the people who work with low income residents: community health workers, visiting nurses, case workers – everyone who goes into a home. Dion also had a career as a professional chef; has worked in adult continuing education for Drexel, and taught for Fairleigh-Dickinson University; and has provided career training for homeless mothers. He has a B.S. from Drexel University and also holds the Certified Professional – Food Safety certification.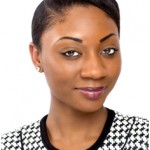 Teresa M. Lundy is the Field Director and Media Relations liaison for Philadelphia's Mayoral Candidate, Doug Oliver. Previously, she was a Junior Associate at Ceisler Media Issue & Advocacy. She is an alumnus of Montgomery County Community College and Temple University's School of Media and Communication. Her dexterous background in and around the Tri-State includes public relations, management, political campaigns, non-profit organizations, videography, photography, interviewing, directing, producing and event coordination and management. She is an avid volunteer on many projects where she not only lends a hand but allows for an opportunity to be used in other areas where needed. Often she makes her mark on the city by being a social activist on many issues in order to "Be the Change you want to see" in hopes of encouraging other millennials to do the same. "Find your path, Achieve your goal" -TML.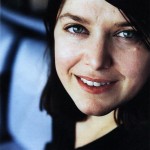 Jen Moore Conrow, MFS.,  began her career in reproductive justice in public policy at NARAL: Pro-Choice America, but quickly found her calling in the world of clinical abortion and pregnancy loss care. For nearly a decade at Cherry Hill Women's Center, Jen was part of a team that defined quality later abortion care while also working actively in the local and national community to destigmatize abortion and to increase access to care for all women and families. During this time, Jen was also a founding board member of the Abortion Care Network, an orgazation created to support and empower independent abortion providers and allied reproductive justice organzations. Currently, Jen is the Director of the Penn Family Planning and Pregnancy Loss Center, where she oversees the Ryan Family Planning Fellowship and residency training program, educating and training the next generation of abortion providers.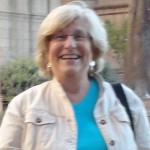 Kristin Olsen Minot, MS is currently an independent research and evaluation consultant. She retired from Public Health Management Corporation in January 2015 after more than 37 years as a research associate in the Research and Evaluation component. Throughout her career she conducted public health research and evaluation projects that focused on a wide range of topics including maternal and child health, adolescent health, domestic violence, tobacco control and worksite wellness. She loves to travel and enjoys gardening and water sports. Kris has been a member of the CHOICE Board since late 2008.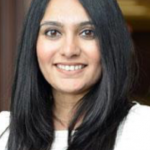 Aasta Mehta, MD is currently a practicing Obstetrician/Gynecologist in the Lehigh Valley Health Network of Allentown, Pa. She also holds a masters degree in public policy with a focus on women's health policy and advocacy. She is currently the chair of of the CHOICE Medical Committee. focused on a wide range of topics including maternal and child health, adolescent health, domestic violence, tobacco control and worksite wellness. She loves to travel and enjoys gardening and water sports. Kris has been a member of the CHOICE Board since late 2008.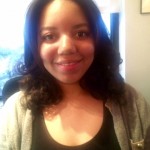 Autumn Nelson is a Certified Nurse Midwife and Women's Health Nurse Practitioner at the Bryn Mawr Birth Center. She provides comprehensive care for women. Before joining the Bryn Mawr Birth Center, Autumn worked in Lancaster County, Pennsylvania serving the Amish and Mennonite community and completed a midwifery fellowship in Kauai, Hawaii. Autumn's approach centers on natural, alternative and holistic health care for women. She has also contributed to published research on understanding the pathways of prostate cancer and HIV cell activation.  Autumn is a Philadelphia native and serves as a mentor for first generation college students through the Philadelphia Education Fund's Scholars program. Autumn joined the CHOICE board in 2015 and is committed to ensuring that reproductive health access is available and protected for low-income, minority and historically underserved communities. She has a B.A in Psychology from the University of Pittsburgh and a M.S in Nursing from the University of Pennsylvania.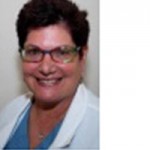 Iris Stendig-Raskin, MSN, CRNP, WHNP-BC has been a women's health care nurse practitioner for over 20 years. Her experience ranges from teaching in a nurse practitioner program and colposcopy program, working for Planned Parenthood for over 18 years and presently works in a private practice in  Northeast Philadelphia. She was also the director of clinical training for the Family Planning Council – providing consulting and educational training to health care professionals across the country. Prior to her nursing career, she was a social worker/counselor for CHOICE, a feminist advocacy health care agency. She has a strong interest in energy medicine/healing and is a REIKI master and THETA healing practitioner. She was the recipient of the Clinician of the Year Award (1995) from the Family Planning Council of Philadelphia. She is a proud graduate of Temple University and the University of Pennsylvania and firmly believes that her Phillies will once again win the World Series.